Giving Back – MICA Medical Foundation
---
MICA Medical Foundation is a charitable organization established to align with MICA's mission and principles to ensure that all physicians are well positioned to deliver outstanding care with a focus on patient safety. Founded in 2014, MICA Medical Foundation supports the communities we serve in a multitude of ways, including physician education and training, residency program grants, scholastic achievement programs, pilot programs to improve patient outcomes, and more.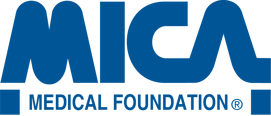 Residency Program Grants
MICA Medical Foundation has committed to funding four-year residency positions in the Obstetrics/Gynecology Combined Residency Program at Dignity Health's St. Joseph's Hospital and Maricopa County Medical Center.
MICA Medical Foundation Selected Residents
Nicholas Caruso, Hackensack Meridian School of Medicine, M.D. (2022)
Nicole Segaline, University of Arizona College of Medicine - Phoenix, M.D. (2021)
Diane Light, Creighton University School of Medicine, M.D. (2020)
Scholastic Achievement Programs
MICA Medical Foundation works with the University of Arizona, AT Still University, Midwestern University, and University of Arizona – Phoenix, to provide scholastic achievement awards for medical students. The prestigious Robert F. Crawford Scholastic Achievement Award goes to the top-ranked medical student in each program. To be eligible for grant funding, programs and initiatives must focus on improving patient safety, quality of care, reducing medical errors, and/or physician education and training.
Program Eligibility
Organizations seeking funding must qualify as exempt under Section 501(c)(3) of the Internal Revenue Code. Activities must have a primary impact in Arizona, Colorado, Nevada and/or Utah, and are typically centered on:
The education and training of physicians
Development, implementation, or changes in healthcare-related systems, tools, and processes that improve outcomes
Pilot programs designed to improve medicine
*MICA Medical Foundation does NOT fund the following:
Political organizations, campaigns, and lobbying efforts; religious organizations; endowment campaigns; societies and fraternal organizations; telephone solicitation; construction or repair of facilities; capital campaigns; projects that benefit individual applicants or serve a limited audience
MICA Medical Foundation Board and Staff
Board Members:
Karen J. Nichols, D.O., Chair
Roseanne Collins, M.D.
Steven P. Matteucci, J.D.
Staff:
James F. Carland III, M.D., President
Ronald E. Malpiedi, Secretary
Edward G. Marley, Treasurer
For more information about MICA Medical Foundation, please contact:
Edward G. Marley
President & Chief Executive Officer
602-808-2153